DR. CHRISTOFER BUATTI
DO, FAOCD, FAAD, FASMS, CAQ MOHS
Double Board Certified Dermatologist
Double Board Certified Dermatologist Dr. Christofer Buatti was trained in Dermatology at Michigan State University, at which he maintains the status of Clinical Assistant Professor in Dermatology. He received the awards of Patient's Choice Award every year in practice, and Compassionate Doctor Recognition. Dr. Buatti has a broad based knowledge in medical/surgical Dermatology, with additional expertise in MOHS surgery for skin cancer, as well as expertise in cosmetic procedures. Dr. Buatti is a member of the American Academy of Dermatology, American Osteopathic College of Dermatology, American Society for MOHS Surgery, and the Michigan Osteopathic Association. Oakland Hills Dermatology invites you to make an appointment for a consultation to meet him and his wonderful staff. We look forward to seeing you for your next dermatologic appointment.
---
AUTUMN GREEN PA-C
Board-Certified Physician Assistant
Autumn Green, PA-C is a board-certified physician assistant that joins Oakland Hills Dermatology with 5 years of experience at a busy medical and surgical dermatology practice in a suburb of Chicago, Illinois. She graduated from Central Michigan University with a Bachelor of Science in 2007 and received her Master of Science in Physician Assistant Studies from Northwestern University Feinberg School of Medicine in 2012.
She is an active member of the Society of Dermatology Physician Assistants. Autumn has a unique experience with her work as a sub-investigator on multiple clinical trials, specifically on advancing treatments for psoriasis, atopic dermatitis, and acne. She has been involved with Midwestern University as a clinical preceptor, training physician assistant students for the past 3 years. Autumn is passionate about engaging with the community in which she works through skin cancer screenings and educational lectures. She enjoys practicing medical dermatology for all ages in addition to performing minimally-invasive cosmetic procedures to help patients look and feel they're very best.
---
JULIA ZIMMERMAN PA-C
Board-Certified Physician Assistant
Julia Zimmerman, PA-C is a board-certified Physician Assistant joining Oakland Hills Dermatology in May 2023. Julia received her Bachelor of Science with High Honors from Michigan State University in 2005, and received her Master of Science in Physician Assistant Studies from Wayne State University in 2008. She is a member of the Society of Dermatology Physician Assistants (SDPA) and Michigan Dermatology Physician Assistants (MiDPA).
Julia is a dedicated lifelong learner, and engages in continuing education and dermatology conferences regularly. She brings a unique background of family and internal medicine to the practice, with diverse experience treating skin disorders in adult and pediatric patients. She has additional experience in cosmetic dermatology as a certified injector, offering treatment with neuromodulators (ie Botox) and dermal fillers. Julia enjoys educating patients on skin health and skin cancer prevention, and patients appreciate her friendly demeanor. She looks forward to meeting you!
---
RENEE BIHARY
Office Manager, Master CoolSculpting Technician, Biologics Coordinator
Renee graduated from Canisius College in Buffalo NY with a BA in Communication Studies and Public Relations. She also brings 15+ years of skin care experience and 10 years of management to the Oakland Hills team. In addition to her managerial expertise, Renee is a certified Master Coolsculpting Technician. She enjoys all aspects of dermatology, and at Oakland Hills, she is skilled with coordinating and overseeing job-related activities and assignments. Renee ensures adherence to company HR policies and procedures to streamline effective patient care. Renee has quickly proven herself as both a compassionate, effective leader and a fantastic addition to the Oakland Hills family.
In her free time, Renee enjoys experiencing the world through travelling, spending time with her family and beloved dog Sophie, listening to Country music and is a loyal member of the Buffalo Bills Mafia.
---
Rosy Engle
Clinical Research Coordinator
Rosy is a dedicated and experienced Clinical Research Coordinator at Oakland Hills Dermatology, specializing in dermatological clinical research. With a passion for advancing dermatology treatments and improving patient care, Rosy plays a crucial role in facilitating the successful execution of clinical trials and studies at Oakland Hills Dermatology. Known for their expertise in dermatology research coordination, attention to detail, and compassionate approach, Rosy is committed to contributing to the development of innovative therapies that enhance skin health and transform patients' lives.
With 3 years of experience in clinical research coordination, Rosy has established a strong foundation in managing dermatology-specific clinical trials and studies. She has successfully coordinated numerous clinical trials at Oakland Hills Dermatology, collaborating closely with dermatologists, research teams, sponsors, and regulatory authorities.
Rosy holds a Associates Degree in Science from Oakland Community College and a Bachelor Degree in Medical Case Management from Davenport University. She has pursued additional training and certifications specific to dermatology research coordination, continuously expanding their knowledge and staying abreast of the latest advancements in the field.
Rosy is a highly skilled and dedicated Clinical Research Coordinator at Oakland Hills Dermatology, contributing to the advancement of dermatology research and the development of groundbreaking therapies. With their expertise in dermatology research coordination, commitment to excellence, and patient-centered approach, she plays a vital role in transforming dermatological care and improving the lives of patients.
---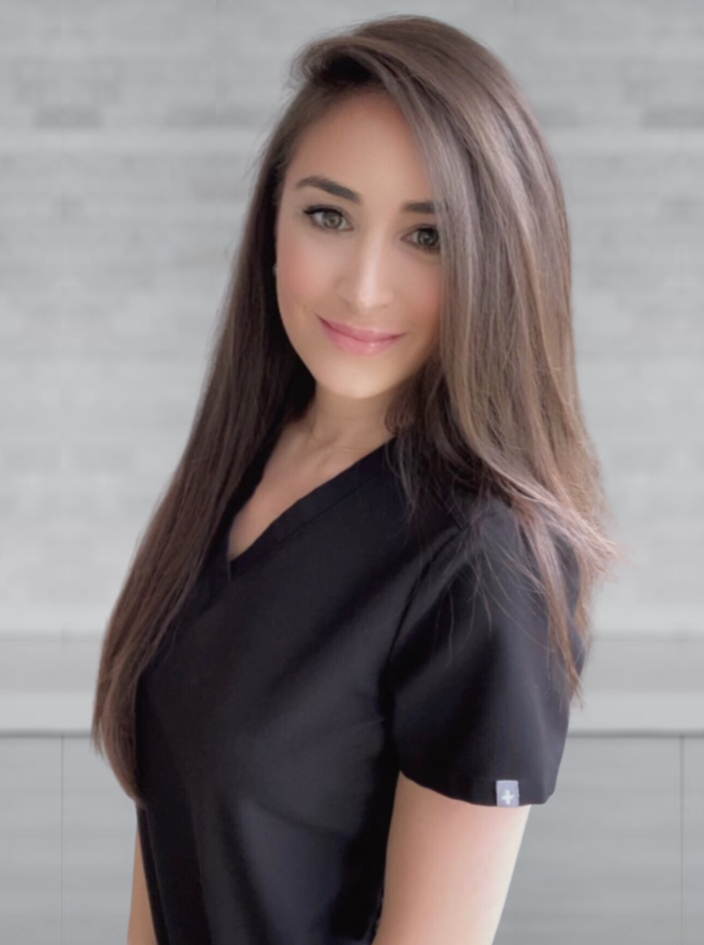 ABBEY LOSSIA
Licensed Medical Aesthetician
Abbey has been a Licensed Aesthetician for over 5 years and loves all things skincare! She strongly believes in furthering her education and staying up to date on what's new in the skincare industry. Abbey attended Douglas J Aveda and has taken many continuing education classes. Abbey is a firm believer in educating her clients on a good skincare routine. She feels that it's so important to take care of your skin at home to support the treatments that you are investing in with her. Abbey also has a strong knowledge of medical esthetics. She loves to consult with clients on advanced skincare treatments and the many services offered at our medical spa. Abbey is a natural at building relationships with her clients! Abbey makes her clients feel very comfortable, confident, and relaxed on their visits with her. She offers everything skin care including HydraFacials, advanced skincare treatments, chemical peels, and multiple skin resurfacing lasers. Join Abbey on your journey to healthy skin!
---
TIFFANY MOWINSKI
Licensed Medical Esthetician
Certified Laser Technician
Tiffany comes to us with over 5 years of experience in the skincare industry. She has a strong passion for assisting patients in their journey to healthy skin. She loves being a part of the transformation process, and finds personal satisfaction in creating happy patients. When Tiffany is not immersed in skincare, she enjoys spending time with her 7 month old and continuing her personal journey of health and wellness. Tiffany takes a whole- self approach, and believes that health and beauty starts from the inside. Tiffany is a top-notch laser technician, and looks forward to bringing her knowledge and skills to achieve great results for the patients of Oakland Hills Dermatology and Med Spa.
---
JAVED IQBAL, BS, RTT
Registered Radiation Therapist
Javed Iqbal is a National Registered Radiation Therapist. He received his Bachelor's of Science Degree in Radiation Therapy from Wayne State University. He has over 30 years of Radiation Therapy experience and training from Mayo Clinic, Karmanos Cancer Institute, DMC, and Beaumont Health System. Javed heads up the Superficial Radiation Therapy Department (also known as SRT) at Oakland Hills Dermatology. Superficial Radiation Therapy, is a proven, non-surgical and non-invasive method of treating non-melanoma skin cancers such as basal cell carcinoma or squamous cell carcinoma, virtually any place on your body.
Javed's goal is to constantly improve and deliver the best possible patient care. He believes the way to work toward this goal is to integrate research and education so that all patient care is truly personalized medicine.
---
Elizabeth Lehman
Hair Consultant
Introducing Elizabeth Lehman, Hair Consultant: Guiding You on Your Hair Restoration Journey
Elizabeth is a dedicated and compassionate leader with extensive experience in business development. With a genuine passion for helping individuals regain their confidence and self-esteem, Elizabeth plays a vital role in guiding patients through their hair transplant journey.
Elizabeth possesses a wealth of knowledge about hair transplantation procedures and the latest advancements in the field. Her expertise enables her to explain the intricacies of hair transplantation in a clear, understandable manner, empowering patients to make informed decision about their treatment options.
With a deep understanding of the emotional impact of hair loss, Elizabeth takes a personalized approach to each patient's unique needs and concerns. Her empathetic nature and excellent communication skills allow her to establish a strong rapport with patients, putting them at ease and building trust.
With a commitment to exceptional patient care, Elizabeth offers ongoing support and guidance throughout the hair restoration journey. She is readily available to answer questions, address concerns, and provide emotional support during the recovery process. She understands the transformative power of a successful hair transplant and takes pride in helping individuals achieve their desired results.
When you choose to embark on your hair restoration journey, Elizabeth will be there every step of the way, offering unwavering support and personalized care. With her expertise and genuine dedication, Elizabeth strives to make your experience as comfortable and rewarding as possible, helping you regain your confidence and achieve a natural-looking fuller head of hair.
Contact Elizabeth today to schedule a consultation a take the first step towards your hair restoration transformation. She awaits the opportunity to guide you on your path to renewed self-assurance and happiness.
---